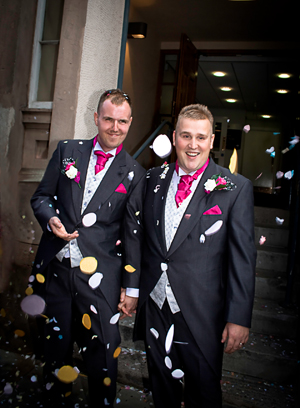 CELEBRATE THE ART OF YOUR LIFE
Wedding Photography
So you've decided when your big day is going to be and you're at that stage where you are looking for a photographer? Look no further! I cover from bridal preparations through to first dance where you are free to purchase a disk of all your best photographs from your event. You receive a printing release to make it easy to print your own photographs and create your own album.
Feel free to get in contact for pricing information via my contact form or if you prefer we can have a chat over the phone directly. Photographing your big day is a huge honour and I enjoy capturing the detail in each special moment of your wedding. We will plan together at your consultation how to approach your special day and make your final photographs unique to you.
Childhood Portraiture
Childhood is an art in itself, personality sprouting, interests growing, tiny features changing. Before you know it baby faces have melted into new childhood features. Have that magic captured in the comfort of your home. Just let them be themselves. Relaxed, fun, expressions exploding, their expressions, naturally. The result being beautiful, quality portraiture you will treasure forever.
Family Portraiture
Armed with my portable studio, I capture your family's natural expressions at your home. The whole experience reflects your family's personality. Resulting in beautiful, quality portraiture you can display with pride.
Professional Portfolios'
Are you a professional performer or model who needs strong portraits for your book? Or do you want to be? I design your personalized photo shoot to your requirements and offer a home studio service and a location service or a combination giving you great variety and flexibility. Retouched and finished portraits reflect your style giving your potential employers a reason to stop and take another look.
South Tyneside Based Photographer
I am happy to travel to homes and locations in and near the South Tyneside area including South Shields, Cleadon, Whitburn, Hebburn, Boldon, Marsden and Jarrow. Other areas also covered.
Art Of Life Photography - Follow my journey
We are all living our lives, very unique, diverse journeys. Being a photographer is not just a job to me, this is who I am and where I hold most passion. If I need escapism I pick up my camera and off I go to create, to find inner peace through nature. If you would like to view the unique wall art for sale that I've created or if you are looking for something different for your home feel free to click here.