Tommy was an absolute little star! He LOVED every moment of his portrait session, we had SUCH FUN. He was singing, clapping his hands. . .bless him. He did his thing. . .adorable.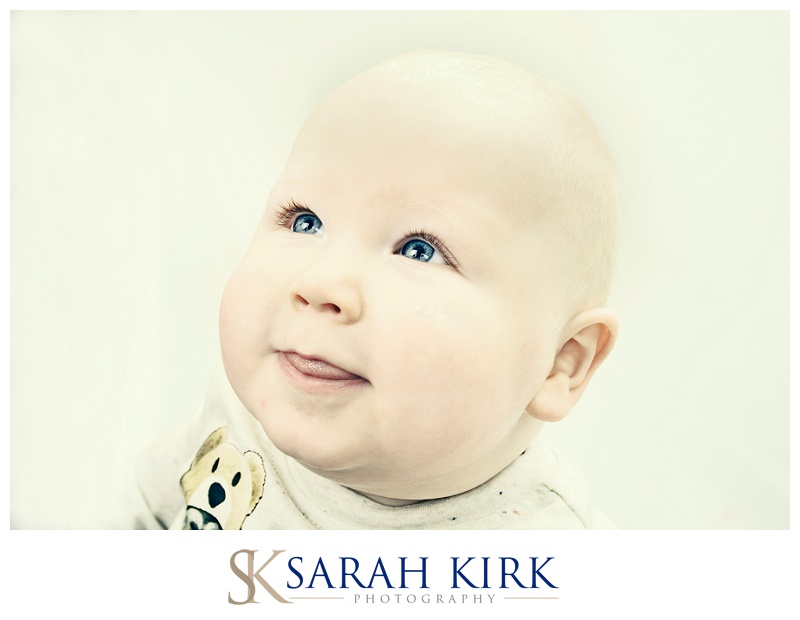 LOVE this shot of him, his eyes are stunning.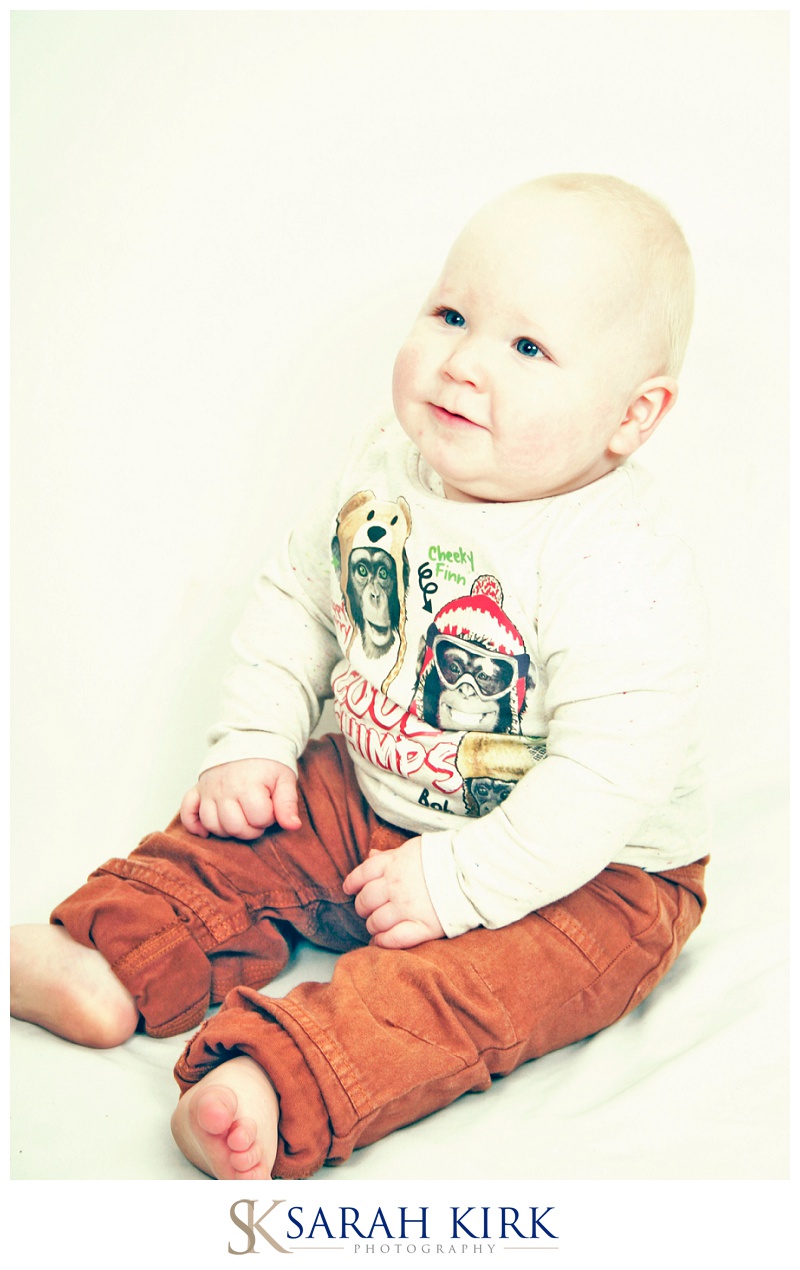 Cheeky monkey top, so CUTE, one for the album.
Check out what his mam thought of the whole experience – AMAZING FEEDBACK from photo session. A VERY HAPPY MAMMY. By Emily Kot-"We had a photo shoot done by Sarah for my Son Tommy who was 11 months old at the time, and we are absolutely over the moon!
Sarah came to our home to take the photos and was so friendly yet professional. She spent some time getting to know Tommy before hand which I thought was absolutely fantastic.
Tommy seemed to take a shine to Sarah straight away; and I believe that this, along with Sarah's experience, was the reason we got the beautiful photos from the session.
Unlike other photographers, Sarah made us feel relaxed and the whole session flowed smoothly – Nothing was rushed or forced which I loved!
Tommy was allowed to just be himself on the backdrop, (Singing, clapping, dancing) and Sarah captured these moments beautifully.
Thank you Sarah for the fantastic service you gave us, we (the whole family) are absolutely over the moon and have been recommending you to everybody.
A super proud, super happy Mammy!! xx"
To book/enqire email: sarah@sarahkirkphotography.co.uk or call: 07983852218